PICKLED MUSTARD GREEN
With more than 60 years of expertise in "Natural Fermentation," our range of pickled mustard greens are a worldwide favorite. They are Original, Crunchy, and Tasty Pickled Mustard Greens made fresh with a secret seasoning recipe.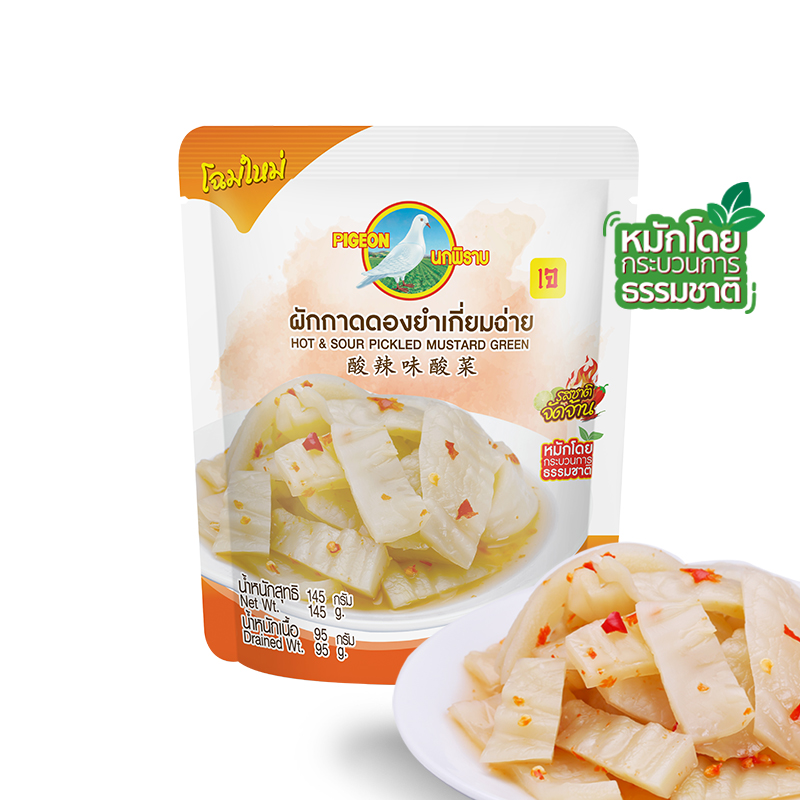 SOUR PICKLED MUSTARD GREEN
CANNED FRUITS
Harvested for "Optimal Taste and Quality" during the perfect harvesting period, we select the best quality fruit that is the perfect size, well ripened, juicy & crunchy, and deliciously sweet.
CANNED VEGETABLES
Our optimized and field-to-factory supply chain processes produce within 24hrs to ensure freshness. Each step of the production process, including harvest timing, is considerate of consumer safety, quality control, and sufficient supply.